A reward after exercise. Nowhere can you do this better than at Fitness Zuiver with one of our Wellness Memberships. After an intensive workout, you can enjoy our luxurious spa facilities while your body recovers. With more than 13,000 m2 you will find a wide variety of baths and saunas to relax.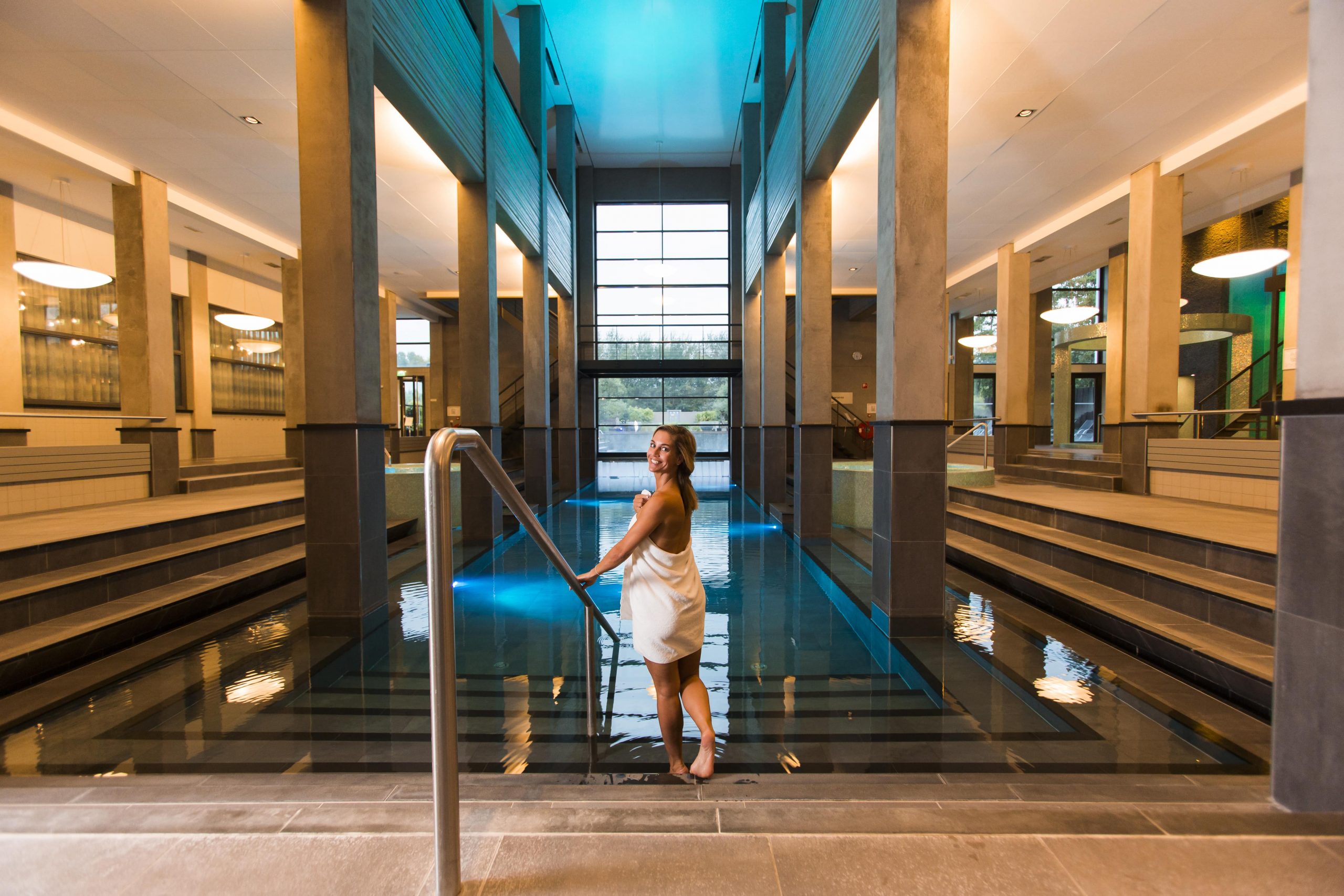 Wellness memberships
By choosing one of the Wellness memberships of Fitness Zuiver you go for the ultimate combination of exercise and relaxation. Besides access to the gym and the wide range of group classes you can also use the luxurious spa facilities of Zuiver.
Memberships
Off-peak hours spa fitness members
The rules
On payment of a surcharge of € 13.50, Zuiver offers its fitness visitors the opportunity to use the wellness facilities of Zuiver during off-peak hours for up to 2 hours. This is subject to the following rules:
The off-peak hours are from 10.00 – 14.00 and 19.00 – 22.30;
Regardless of the length of stay, fitness visitors must have left the wellness facilities of Zuiver after 14.00;
If a fitness visitor exceeds the maximum stay of 2 hours in the spa, then the full daily rate will be charged;
Should a fitness visitor make use of the wellness facilities between 14.00 and 19.00, then the full daily rate will be charged. This is regardless of the length of stay;
Fitness visitors have until 13.00 at the latest to check in at the wellness. After 13.00, it is no longer possible for fitness visitors to use the wellness facilities on a surcharge basis. Please note: even with a check-in time of 13.00 (at the latest), the wellness facilities of Zuiver must be vacated at 14.00 at the latest;