Music sauna
The combination of soft musical sounds and the warmth in this sauna create a particularly relaxing atmosphere. The increased humidity creates a warmer sensation than expected. An ideal sauna for people who find it difficult to relax or who do not experience complete silence as pleasant.
Temperature: around 60 °C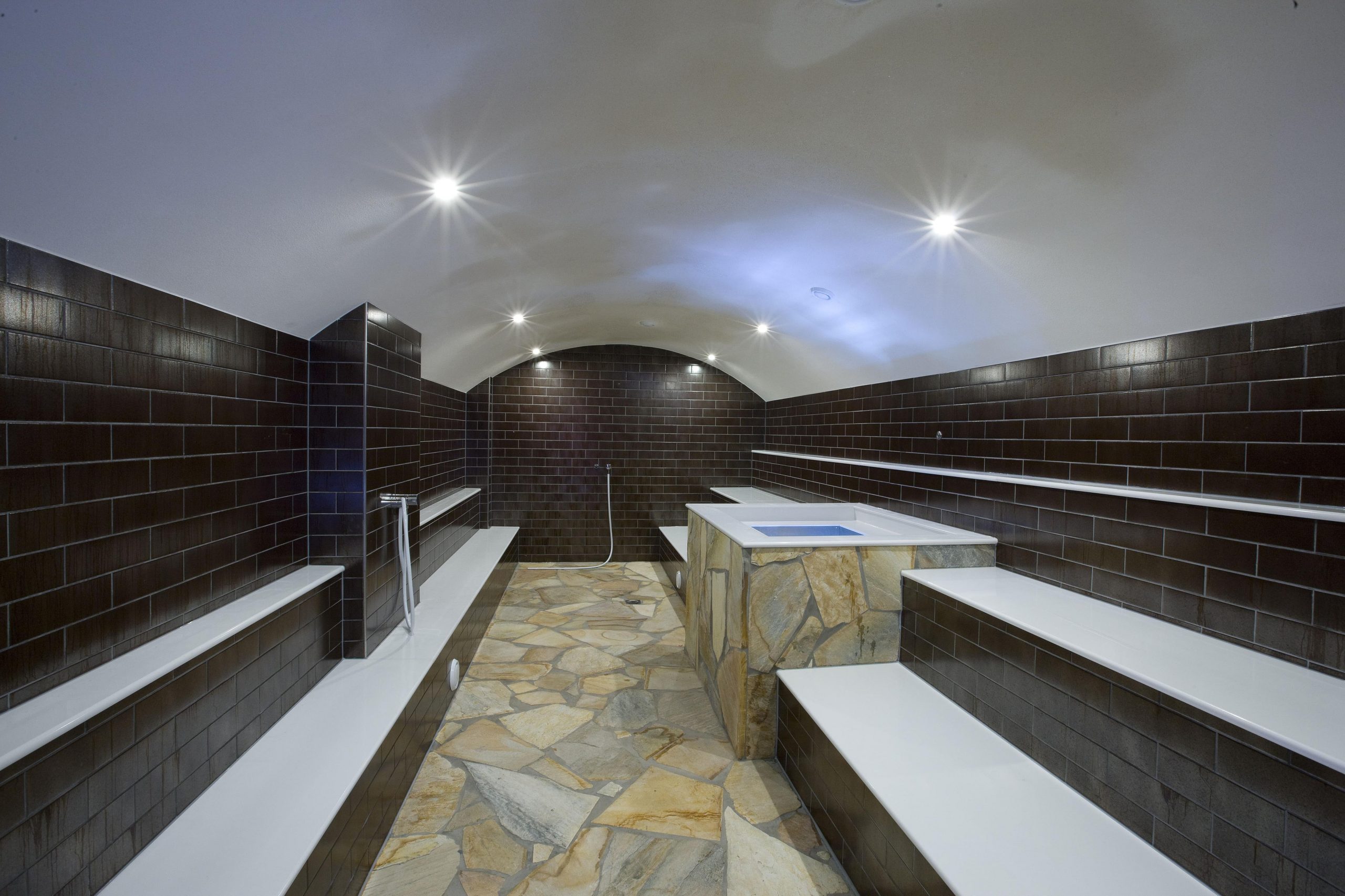 Steam bath
With a humidity of 98% and a temperature of 45 ° C, your body is put to work properly. The pores are opened so that the steam can do its job to remove toxins. The steam bath has a beneficial effect on the respiratory system and keeps the skin supple and resilient.
Temperature: around 45 °C
Make a reservation
No intense heat, but a pleasant ambiance.
Caldarium
Relax like the Romans used to do. With heated seats, floors and walls, a pleasant temperature is created for a wonderfully relaxing atmosphere. The high humidity has a deep effect throughout the body and helps to strengthen the immune system. No intense heat, but a pleasantly warm atmosphere.
Temperature: around 45 °C
Book now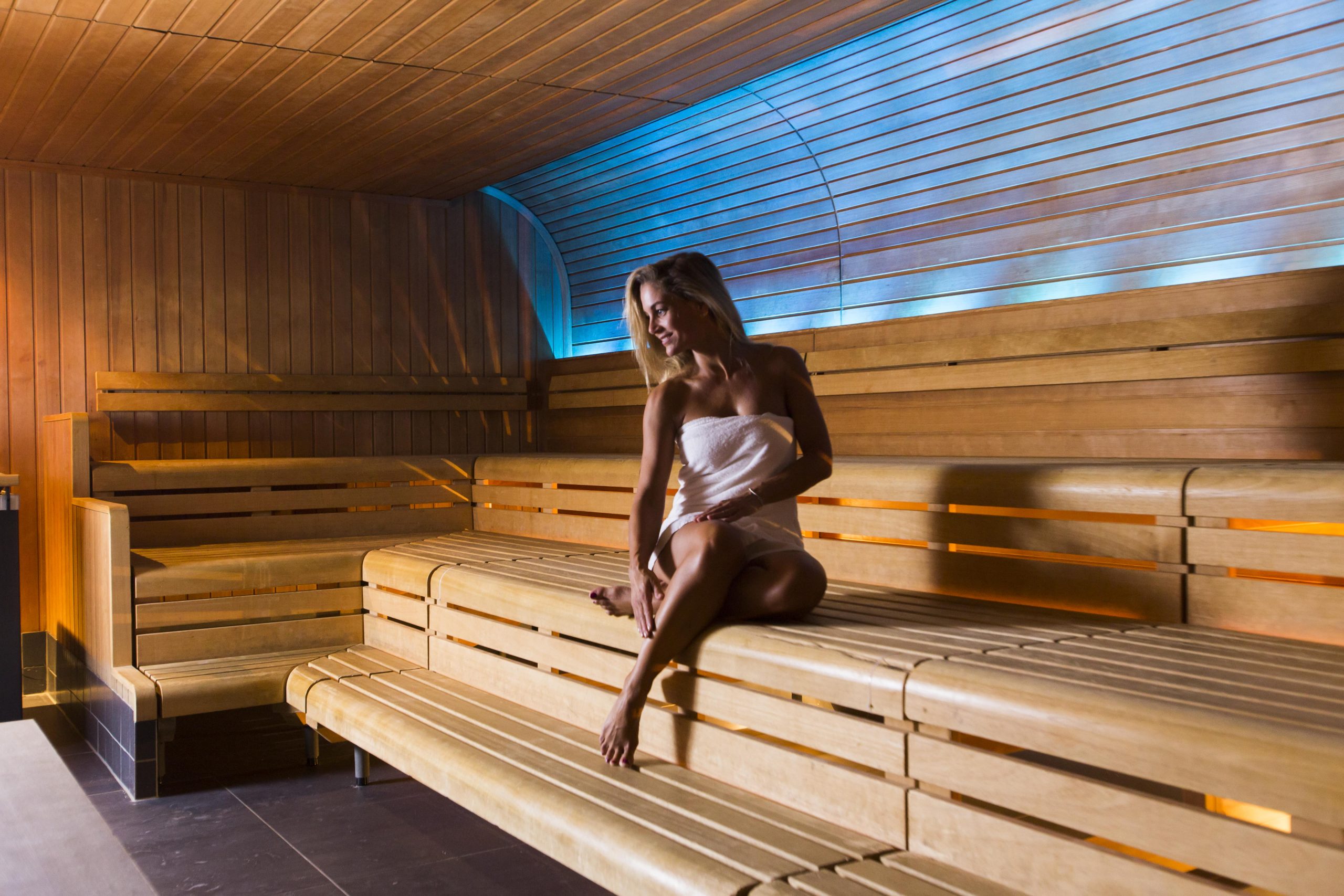 Colour therapy sauna
Scientific research has shown that light, and therefore colour, has a medicinal effect. The combination of warmth and colour has a positive effect on the condition of your body. Each colour has a unique effect and contributes to restoring the balance in the body. Let the entire palette do its job.
Temperature: around 45 °C
Book a spa day
Salt caldarium
The seats, floors and walls are heated in this heating room. The atmosphere in this warm space is enriched by the spraying of Himalayan salt vapours. This has an intense cleansing effect on your skin and airways. A soothing experience with an anti-inflammatory and disinfecting effect to enjoy to the fullest.
Temperature: around 45 °C