The body is trained on a broad spectrum
In this varied training program, functional movements such as running, lifting, pushing, pulling, jumping and climbing are performed with high intensity. The body is trained on a broad spectrum of strength, speed, endurance, mobility and balance. The lessons are challenging, but at the same time suitable for all levels.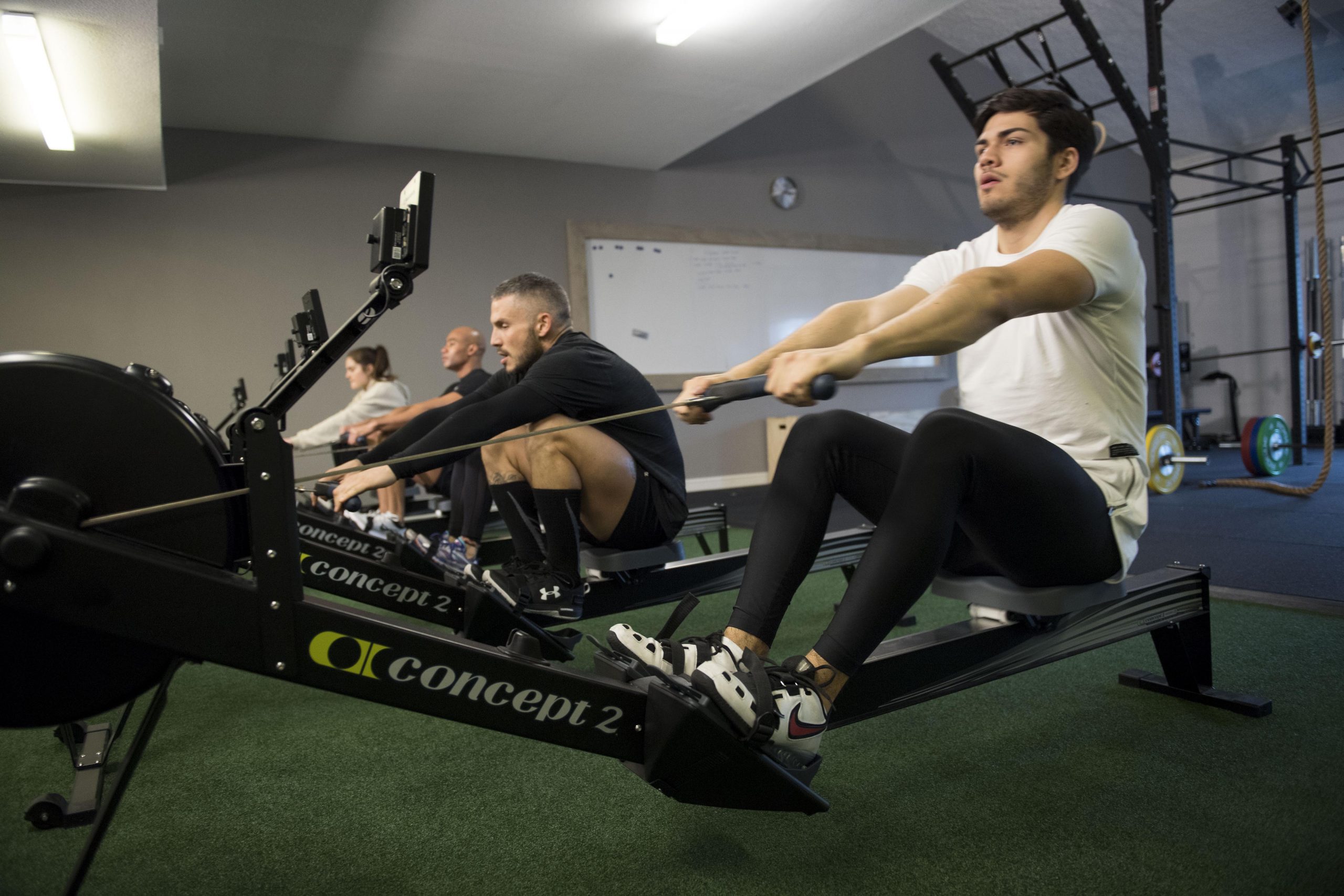 Cross Training Basics
This basic training consists of a cycle of 60-minute lessons in which the fundamental movements are explained, demonstrated, practiced and corrected. Then everything is put into practice by means of a workout. The goal is to master the basics of Cross Training in a small group at a beginner level.
Book a trial lesson
A delightful challenge for advanced users
Cross Training Advanced
The Cross Training variant that is intended for advanced users. The higher intensity makes this training a wonderful challenge for any seasoned cross training enthusiast. The entire arsenal of exercises is completed at an advanced level under professional guidance.