A true journey of discovery
When you sit down in the beautiful restaurant of Zuiver, you will be taken on a true journey of discovery. Thanks to the close cooperation with local entrepreneurs and the use of fresh regional products, we know how to serve dishes that surprise every time. We complete your stay with exquisite culinary delights.
Book now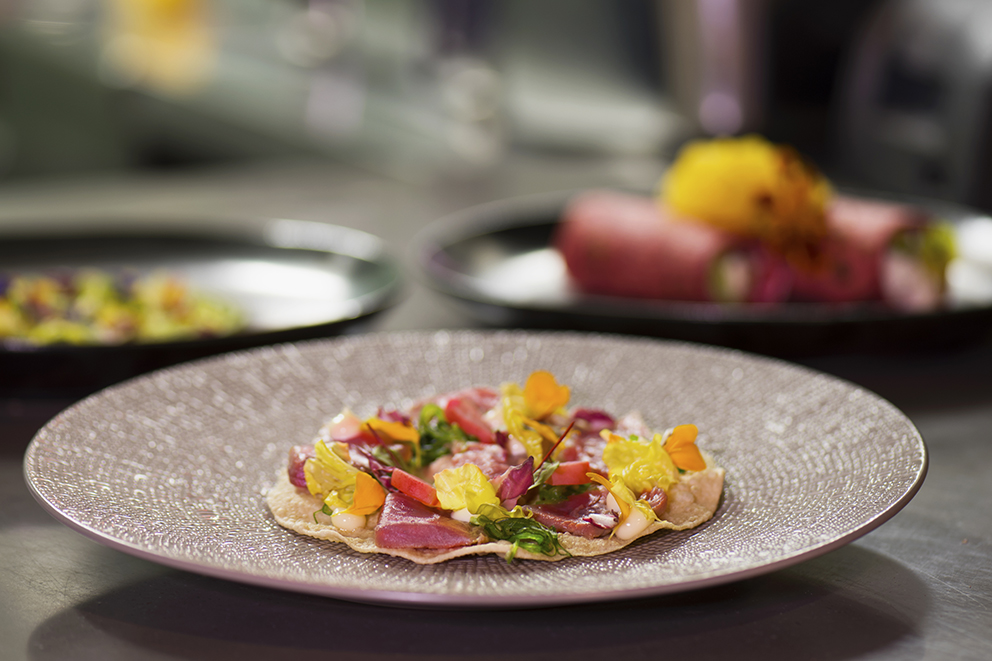 International kitchen with local influences
Zuiver's kitchen is characterized by a predominantly French style with international influences. Zuiver works closely with regional entrepreneurs and mainly uses local products for unique dishes with a local touch. A unique experience that completes your wellness day.
Make a reservation
The collaboration with local entrepreneurs is clearly reflected on Zuiver's menu. A varied menu with a fine balance consisting of high-quality dishes prepared with the best (regional) products. Check the menu to get an idea of ​​all the goodness you can choose from.
Take a look at our menu